The core of SEO is link building – This is the signal to Google that your website is authoritative and popular. Once Google sees your website is authoritative and popular, it ranks you higher in the search engines where all the traffic is.
A word, phrase or image that uses code to link two pages or a section on the same page via HTML with a URL embedded or anchor text.
        Hyperlinks or links, are used by search engine robots like bridges, connecting and allowing these bots to crawl page to page, website to website collecting and indexing data. It's important to understand bots can only find links from sites already being crawled. So, finding the first link is huge to a first-time website owner. 
       Let's look at the first part, contains the URL being linked to. In this case the URL will direct you to DaBrook organization home page.
       The second part to hyperlink, "Visit DaBrook" will show on the page as highlighted clickable text that SEO strategist call 'anchor text'. 
           The best anchor text tells you what to expect if clicked on, a trustworthy link. The wording and positioning of anchor text will increase the visitors desire to click. This structuring also helps give context to the search engines; they understand the links to be relevant because the URL and the anchor text correlate. 
What is Link Building? 
             Now that we have established the meaning of hyperlinks (links) and how to use anchor links, what is link building? In a nutshell, it's getting other websites to link back to your site. High-quality links from reputable websites are powerful tools in ranking higher in the search engine results. Links from another site are often referred to as 'Backlinks', remaining one of the top three factors in how every search engine determines which sites rank for which keywords.
Google is a genius system that has grown in intelligence over the years and can now detect spammy content fairly easily. When you try to cheat your way through with cheap, spammy link building, you will find it only does more harm than good. In today's world of link building, it is well worth writing quality content. Once you've built your online presence correctly, it will reflect in the search engine result pages (SERPs).
When looking at the history of link building and the updates Google has made over time, it becomes pretty clear that quality, merit based link building is a strategy that will continue to work for as long as Google counts links in their ranking algorithm.
Establishing Website Authority 
                   Website authority is evaluated based off of specific metrics 
Backlinks and the quality of those links

 

Organic searches along with the SERP rank

 

Website traffic data and/or analytics 

 
                  A high-quality, allow to follow backlink endorsed from a website already ranked with authority from search engines will boost your authority.  Being an authority typically means being a widely recognized leader in your field or business sector, and that's very useful when the goal is to rank well organically.
Google primarily assesses authority on a per-page basis; however, sitewide signals may also be used to supplement individual pages. The types of links your pages receive (particularly from reputable websites and other sites within your niche), the words used within and surrounding those backlinks, engagement metrics, how long your site has been operating and even reviews may be used as signals for search engines to measure authority.
Google also contracts human raters to evaluate the quality of pages that appear in the top results and the guidelines they follow reference expertise, authority and trust (or EAT). Raters do not directly affect rankings, but their feedback is used to improve Google's search algorithms, so learning how they assess pages may help you create authoritative content that better serves users and search engines.
(Note that tools that attempt to evaluate "page authority" or "domain authority" are simply guesses by third-party companies based on how they think search engines are scoring things — those metrics aren't actually used in search engine algorithms.)
Link building can be achieved
 when brands are doing great things in the real-world, making customers happy, creating and sharing great content, and earning links from reputable sources.
Link building comes at it's own cost, it can take time for publications to establish a reputation by adhering to rigorous standards for fact-checking and original reporting. That reputation carries a lot of weight in the minds of readers, and the same is true for search engines.
The exact signals the search engines use to evaluate reputation aren't known, but think about the people, sites, institutions whose reputations you hold in high regard. They have probably established that reputation over time by providing reliable and steady information, are cited by others as experts in their field and spoken well of by their colleagues or customers. 
Don't Forget.
Buy Two Discounted
eBooks
Read the new featured blog post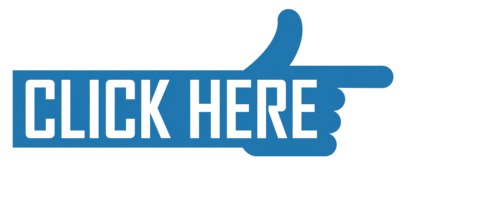 The First of Eight In-Depth Articles