Should you buy website traffic?
        If you own a website, I'm sure you're  currently faced with this issue: you cannot make money from your online business without a flow of traffic. It's a no-brainer, increasing your website traffic will enhance your revenue, so boosting your website traffic should be first priority when it pertains to your website. 
 
        Competition is tight Nonetheless, for companies just starting in the digital market, attracting website traffic and making your website visible to your target viewers, it could be fairly difficult for novices.

        A business start-up or new website takes time to generate traffic organically. Buying traffic is a way of getting it kick-started.
Google and other search engines notice that your website is getting more visits and reflects this in their rankings. Not only do you get more visitors, you also increase your websites attractiveness to Google. This brings in even more traffic.
After you've established a presence, other organic search engine optimization strategies can begin to work. You may find that you no longer need to buy visitors.
Benefit of paid website traffic
     There are very few websites in the world that generate millions of hits every day. Most websites have to do with a few hundred. When you have a new website, it is unlikely that it would generate enough traction. Unless you have a successful brand, a viral marketing campaign or any product that will capture the fancy of millions, you have to invest time, effort, money and a great deal of strategizing to get noticed. From search engine optimization to social media influence, everything takes time.
 You should buy website traffic. For those who are wondering if this is a great idea, it indeed is. There are very few ways that would offer you assured traffic. If you buy website traffic, you are essentially getting a guaranteed audience.
    When it comes to advertising, paid website traffic has many benefits and can help almost any business improve their exposure and conversions. One of the many benefits of paid website traffic is the fact that it's practically instantaneous.
Read the new featured blog post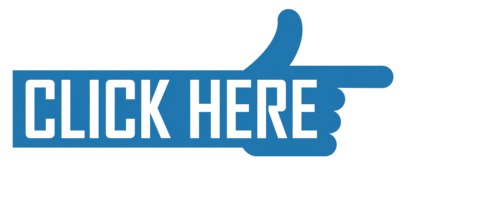 The First of Eight In-Depth Articles
     It's easy to set up a PPC or paid ad campaign in a matter of minutes and have it running instantly. This means you can start to receive traffic to your website on the same day. Unlike other forms of advertising out there, paid traffic offers much faster turnarounds and results.
     Another benefit of paid  website traffic is that it allows you to target users that you never thought you'd be able to. With PPC networks offering huge 3rd party display networks your advert can be shown on literally millions on other websites. Not only does this massively increase your exposure, but it also attracts users other advertising methods would struggle to reach.
     Buying website traffic doesn't imply that you keep paying for an audience. It is just the fillip to other online marketing strategies.Your website must be optimized to rank high on search engine results. But there is an unfortunate reality. No matter how great your optimization is or how effectively you market your website, it will take some time before organic search engine optimization offers any results. There is a reason why even the biggest brands in the world invest in pay per click and search engine optimization simultaneously. That will allow them the exposure they need, organically and inorganically.
     When you buy website traffic, you are essentially giving your organic search engine optimization the necessary boost. Search engines like Google would not only consider the keyword optimization and indexing of your website but also the traffic it generates. When you buy thousands of hits over a period of time, search engines will notice that your website is getting the attention needed for it to rank the site higher.
     While organic search engine optimization will take months to show results and definitive increase in rankings, when you combine it with buying website traffic, you are speeding up the process phenomenally.
You need a head start. A new website may take ages to generate enough traffic. When you buy a thousand hits per day or perhaps ten thousand every week, you are giving your website the foundation it needs to launch. Once your website becomes popular and people know what you do, you would get organic traffic. Till then, you need to employ various strategies to get traffic to your website.        
Don't Forget our Two Discounted eBooks