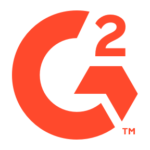 Short Business Description
G2 operates a software marketplace for business organizations to research, buy, and manage their software and services.
Long Business Description
G2 is a platform to share business software reviews in real-time. It leverages more than 1.3 million user reviews to drive better purchasing decisions. G2 is used by business professionals, buyers, investors, and analysts to select the best software and services based on peer reviews and synthesized social data.
The company was founded in 2012 andis based out of Chicago, Illinois.
Business Address
100 S. Wacker Dr.
Ste. 600
Chicago, IL
60606
Long Business Description
Apteco is a privately owned software development business specialising in marketing data analysis and multi-channel campaign management solutions. Our software inspires insight into action by allowing businesses to transform their siloed transaction data into personalised, relevant and timely communications via digital and traditional channels. Originally established in 1987, the founders continue to invest in the next generation of the Apteco Marketing Suite™.
Apteco's FastStats https://www.apteco.com/ is a suite of marketing data analysis and campaign automation software. It is in use in UK, Europe, North America & Australia and has over 400+ systems and 3500 end users in all the major verticals. The platform has developed since 1987, so is a mature product. Apteco are a fantastically responsive vendor to user requests, support and understanding what end users need. Apteco produce quarterly software releases with new features, and hold an annual user conference usually based in London.
Business Address
21 Jury Street
Warwick, Warwickshire
United Kingdom
CV34 4EH